About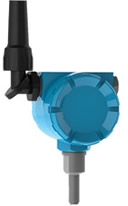 Many Enjoyable Experiences – Pure and Simple
Solving problems with innovative and intelligent products is at the heart of what we do.
Making business refreshingly simple and pleasant for our customers is how we do it.
You'll find intelligent system solutions from Armstrong at work in thousands of companies across dozens of industry categories from food and beverage processing and chemicals and refining, to health care, education, industrial manufacturing and more. Armstrong even owns and/or operates and maintains utility plants for Fortune 500 energy users.
While our solutions have evolved and expanded greatly over the 110 years we've been in business, our fundamental way of doing business has not.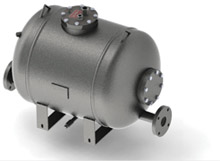 We are steadfast in our core values that are centered on faith in God, faith in family and faith in business – in that order. We treat everyone one we deal with – customers, business partners and employees – with respect, honesty and integrity. As a global company spanning five generations of family ownership, we're passionate about sustaining the needs of future generations by sharing knowledge and working together to achieve universal goals such as conserving and saving energy.
As companies grow they can become complex and bureaucratic. At Armstrong, we empower our people to respond and take action. No waiting for a decision from someone in the corner office. That's why we remain one of the swiftest and simplest companies to do business with on the planet.
It all translates to many more enjoyable experiences for you. Pure and simple.

Product Catalog
Armstrong International is listed in these service categories:
Technical Articles

Computer Room Humidification
(Heating and Cooling Equipment)
In this report, we will discuss how to humidity computer rooms. We will cover the reasons why humidification is necessary, what problems must be addressed, how to size the humidifier and how best to... (
View Full Article
)