About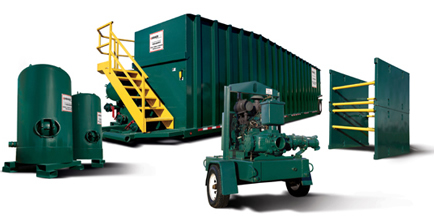 BakerCorp is a market leader in tank, pump, filtration and shoring equipment rentals, with a network of locations including operations in North America, Europe, and Canada. Backed by a broad selection of high-quality industrial, liquid and solid-handling equipment, our exceptional team helps get our customers what they need, where they need it, on time.
The company maintains a rental fleet consisting of more than 20,000 units, including steel tanks, polyethylene tanks, roll-off boxes, pumps, pipes, hoses and fittings, filtration units, tank trailers, berms and trench shoring equipment. BakerCorp serves customers in over 15 industries including oil and gas, industrial and environmental services, refining, environmental remediation, construction, chemicals, transportation, power and municipal works. The company also works with customers to deliver a mix of products and services for a wide variety of applications that include: chemical, manufacturing, refining, construction, municipal, industrial services, environmental remediation, power generation, tank terminal/pipeline operations, transportation, mining, electronics and wastewater.
For more information visit www.bakercorp.com
Specialties
: Tank Rental and Service. Pump Rental, Sales and Service. Filtration Rental, Sales and Service. Trench Shoring Rental, Sales and Service.

Product Catalog
BakerCorp is listed in these service categories:
Technical Articles