About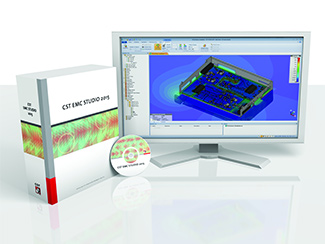 CST develops and markets high-performance software for the simulation of electromagnetic fields in all frequency bands. The advanced simulation solutions allow users to characterize, design and optimize electromagnetic devices before going into the lab or measurement chamber. Our success is based on the implementation of this leading-edge technology in a user-friendly interface.
CST STUDIO SUITE®, CST's centerpiece product, is one of the most accurate and efficient 3D EM simulation tools available in the market. Challenges across the electromagnetic spectrum can be addressed using CST's accurate and efficient computational solutions and the sophisticated tools available for the design and optimization of devices. CST STUDIO SUITE, along with a number of related products dedicated to specific design areas such as cable harnesses, PCBs and EM/circuit co-simulation, can be used for a range of applications including EDA & electronics, EMC & EMI and charged particle dynamics.
We help companies increase profitability and engineers to minimize costs by reducing the design
risk and improving the overall performance of devices, especially for new or cutting edge products. Our customers are market leaders in industries as diverse as telecommunications, defense, automotive, electronics and healthcare.
Today, we enjoy a leading position in the high-frequency 3D EM simulation market and employ 200 sales, development, and support personnel around the world.
Trademarks
CST, CST STUDIO SUITE, CST MICROWAVE STUDIO, CST EM STUDIO, CST PARTICLE STUDIO, CST CABLE STUDIO, CST PCB STUDIO, CST MPHYSICS STUDIO, CST MICROSTRIPES, CST DESIGN STUDIO, PERFECT BOUNDARY APPROXIMATION (PBA), and the CST logo are trademarks or registered trademarks of CST in North America, the European Union, and other countries. Other brands and their products are trademarks or registered trademarks of their respective holders and should be noted as such.

Product Catalog
CST - Computer Simulation Technology is listed in these service categories:
Technical Articles

Embedded Dual-Band GSM Antenna Design
(Engineering and Scientific Software)
This application note illustrates how CST MICROWAVE STUDIO®, Antenna Magus and Optenni Lab can be used in combination to improve an existing GSM tracking device application. The requirement was... (
View Full Article
)