Profile Home
Supplier:
Can-Do National Tape
About
Adhesive Tape Experts
Providing solutions to your unique manufacturing challenges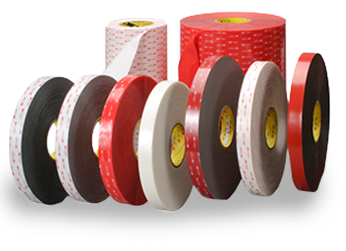 We Custom Convert Your Ideas into Reality
Variety of Products, Brands and Services to Meet Your Needs.
TAPES OF THE HIGHEST QUALITY
Can-Do Tape is pleased to represent the highest quality brands in the industry.

A WIDE RANGE OF INDUSTRY EXPERIENCE
Can-Do National Tape has earned recognition as a leading converter to the appliance, automotive, industrial, electronics and medical industries, supplying adhesive tapes and related materials for all facets of production. Can-Do sales associates are trained to assist the customer in locating the best quality material to fit the application.
Can-Do National Tape is also listed in these service categories:
Technical Articles

Achieving the Optimum Bond
(Industrial Tapes)
Just as the name implies pressure sensitive adhesive requires some amount of pressure when applied to reach the desired bond to the substrate. It is always recommended that the surface the PSA will be... (
View Full Article
)

Easy Does It with Adhesive Tape
(Industrial Tapes)
Engineers in a wide range of industries are solving problems and simplifying assemblies using adhesive tapes. Adhesive tapes have proven to be highly effective in joining dissimilar materials,... (
View Full Article
)