About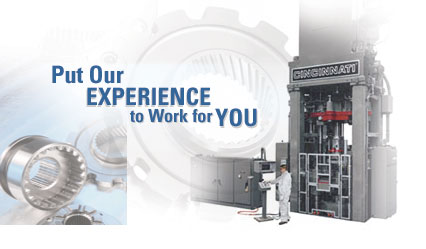 Chicago Powdered Metal's experience, innovation, and skilled personnel have made them one of the largest independent powder metal parts manufacturers in the United States. Throughout their long history, they have continued to develop cost effective production techniques for larger, increasingly complex, multi-level parts. As a result, their customers experience unsurpassed quality and unmatched service.



Precise manufacturing techniques make a critical, essential difference in the custom products they provide. You can be certain your parts will meet your specifications and quality requirements-exactly. With a full range of presses, including their new 1650 ton quick-change die set press with warm compaction capability, they can provide the multi-level parts you need-in whatever quantities you require, when you need them, delivered where you want them.
Chicago Powdered Metal Products Company is a family owned and operated company dedicated to customer satisfaction. Since 1948, they have been dedicated to implementation of modern business procedures to make their customers more efficient throughout the entire ordering, production, and just-in-time delivery process. Today, their customers enjoy the benefits of a computerized process, complementing the precision manufacturing and high volume capacity of their 120,000 square foot plant. Their Schiller Park facility is located adjacent to Chicago's O'Hare International Airport.

Supplier Directory Categories
Chicago Powdered Metal Products Co. is listed in these categories: