Profile Home
Supplier:
Cly-Del Manufacturing Company
About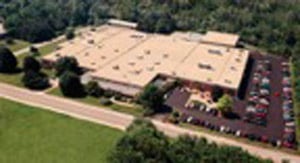 Cly-Del is a leader in metal goods manufacturing, specializing in precision, high volume drawn shells, metal stampings, eyelets, and ferrules.
We are proudly celebrating our 75th anniversary. We are a family owned, 4th generation, American company.
We have over 250 high-speed U.S. Baird, Platarg, Waterbury Farrel, Bruderer, Raster, Aida, Haulick-Roos, and Minster presses are supported by in-house engineering, tool design, and tool construction.
All ferrous, aluminum, copper, and clad metal are drawn or stamped in required size, shape, plus special options and finish.
Specialties include: production of battery cans and component parts for alkaline and lithium batteries.
Some of the industries we service: automotive , battery, pen and pencil, ammunition, electronic, automotive, consumer, hardware, appliance, lock / security industry, cooling fins, fuel cell, communications, and jingle bells for the craft industry.
Cly-Del Manufacturing Company is listed in these categories: