About
For over 50 years, Crouzet Automatismes, the automation control component manufacturer, has offered complete motorization solutions: motors, DC geared motors, brushless motors and geared motors, motorization solutions, electronic cards, synchronous motors, stepper motors, linear motors, voice coil actuators, etc.These products are particularly suitable for use in medical equipment, valves, pumps, access control (barrier, turnstile, lift doors, etc), water treatment, billboards, etc. www.crouzet.com
Crouzet offers automation control components which are reliable, available, simple to select, competitive, compliant with all standards, communicating, easy to install and use. A complete catalog of components cuts down on the number of suppliers needed and ensures availability at short notice.
Crouzet stands out due to the standardization of application-specific products and the modularity of their components, enabling them to offer you a number of very competitive options.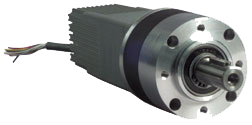 Crouzet's Products Include:
Motors
DC Geared Motors
Brushless Motors
Synchronous Motors
Stepper Motors
Linear Motors
Crouzet has a continued commitment to quality in order to offer its customers complete satisfaction. The commitment aims to optimize products, services and customer awareness.

Product Catalog
Technical Articles

Crouzet DC Motor Tech Guide (.pdf)
(Motors)
Many applications call for a high start-up torque. The DC motor, by its very nature, has a high torque vs. falling speed characteristic and this enables it to deal with high starting torques and to... (
View Full Article
)