About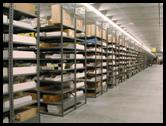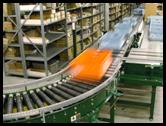 Digi-Key Corporation, based in Thief River Falls, MN, is a global, full-service provider of both prototype/design and production quantities of electronic components, offering more than two million products from over 650 quality name-brand manufacturers at www.digikey.com.
With over 800,000 products in stock, an impressive selection of online resources, and the logistical advantage of more than 800,000 square feet of expandable distribution space, Digi-Key continues to move forward, affirming its commitment to stocking the broadest range of electronic components in the industry and providing the best service possible to its customers.
Digi-Key's totally integrated, Internet-engaged business model, coupled with its industry-leading breadth of components available for immediate shipment anywhere in the world from a single location, clearly differentiates Digi-Key from all other distributors. Digi-Key offers customers a unique approach to a high-mix, low volume production business strategy by transferring much inventory risk and carrying costs from the customer to Digi-Key. From Prototype to Production®, Digi-Key has the components and resources necessary to grow your business to the next level.

Product Catalog