About
Leading edge digital imaging products in machine vision, image analysis, traffic monitoring, and security.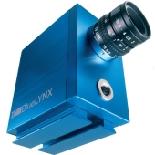 Digital Network Vision distributes leading edge products in applications of digital imaging in industrial inspection, machine vision, biomedical imaging, security and image analysis.
Digital Network Vision was founded in April of 2005 to distribute leading edge vision products in North America. The company was founded by John Morrissey, having over 25 years experience in the digital imaging/machine vision marketplace with Optronics International, Joyce Loebl, Cognex, Imaging Technology and MuTech. Digital Network Vision distributes MATRIX VISION and VRmagic of Germany, leading suppliers of vision components in Europe, as well as complementary vision products.
Smart/Intelligent Cameras
USB CCD/CMOS Cameras
Gigabit Ethernet Cameras
3D Scanners
Software platforms for machine vision and image analysis
Frame Grabbers
Camera Lenses
Custom Developments

| | | | | | | |
| --- | --- | --- | --- | --- | --- | --- |
| | | | | | | |
| Intelligent Cameras | USB Cameras | Frame Grabbers | Gigabit Ethernet Cameras | Machine Vision/Image Analysis Software | Camera Lenses | 3D Scanning |
Supplier Directory Categories
Digital Network Vision, LLC is listed in these categories:
Technical Articles

3-D Vision System Checks Tires (.pdf)
(Inspection Tools and Instruments)
Recently, a German manufacturer of tire-mounting systems asked the Comovia Group, a 50-person project-management company that focuses on developing industrial-automation systems, to develop a system... (
View Full Article
)

Controlled LED's (.pdf)
(Machine Vision Equipment)
For better testing of LED's on printed boards, a company searched for a new image processing system which consisted of hardware and software. Finally, they found the best solution offered from MATRIX... (
View Full Article
)