About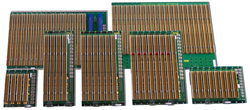 Founded in 1986, Elma Electronic Inc. is an industry innovator in the design and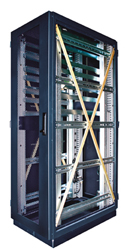 manufacture of electronic enclosures and passive electronic components. Elma USA has achieved a leading position in the VME/ VME64x, CompactPCI/2.16, VXS/VPX, VXI/PXI, AdvancedTCA/MicroTCA and Rugged COTS packaging markets.
Elma has a broad base of customers throughout the United States and the Americas in diverse industries such as telecommunications, industrial control, medical electronics, defense and aerospace. The company maintains multiple sales, engineering and manufacturing operations in California and Sales/Engineering offices in Atlanta/GA, Washington/DC and Boston/MA. The companies headquarter is located in Fremont, California
Elma Electronic Inc. strives to provide products superior in quality, reliability, performance, and consistently presents new, innovative designs to the market. Elma's product line encompasses well over 20,000 parts, including enclosures, cabinets, high quality switches, LED arrays, knobs and much more.

Elma also offers design/integration services backed by responsive and knowledgeable technical support.
Elma's leading quality level is reached through training of all employees and following of systematic procedures per ISO standards to which Elma has been certified.
Supplier Directory Categories
ELMA Electronic Inc. is listed in these categories:
Technical Articles