Profile Home
Supplier:
IHS ESDU

About
IHS ESDU DESIGN & ENGINEERING SOLUTIONS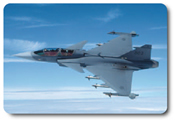 Validated Design Data You Can Trust
IHS ESDU provides engineering insight based on the collective knowledge of hundreds of engineers from around the world. It is actively managed and updated regularly to keep abreast of the latest science and practices to deliver the most advanced resources. IHS ESDU solutions are used extensively in many industries such Aerospace & Defense, Oil & Gas and Chemicals and in academia.

Benefits of using ESDU:
Achieve Greater Design Accuracy – ensure your design calculations are accurate with comprehensive, in-depth information for more than 1400 engineering design and performance topics. IHS ESDU is the ideal complement to other design tools such as finite element analysis, computational fluid dynamics programs as well as in-house practices, codes and industry standards


Optimize Designs – IHS ESDU provides an in-depth discussion of the relevant design parameters and the tools to research alternative configurations to optimize the design


Improve Collaboration – IHS ESDU methods and data enable cooperation on joint development projects without compromising proprietary methods and resources


Reduce Rework or Redesign – because IHS ESDU methods are validated, calculations will accurately predict performance with less rework or reliance on costly prototypes


Meet Project Budgets and Schedules - IHS ESDU helps engineers effectively solve complex problems to shorten the initial design and development phases and reduce research costs
IHS ESDU meets industry needs and expectations by pursuing the highest levels of quality and reliability in all areas.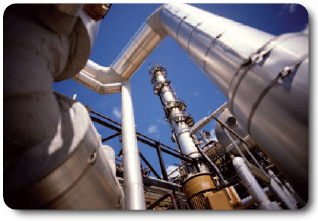 IHS ESDU supports the aerospace, defense, mechanical, structural, construction, process and chemical engineering fields by providing validated engineering design data, methods and software to the engineer. The tools assist in the following activities:
Product design and certification
Research and development
Training of new engineers
Product evaluation


The ESDU Process:
Uniquely, ESDU's professional engineering staff are assisted and guided in their work by independent
Committees or Working Parties
of specialists drawn from industry, research and academia worldwide. They are responsible for ensuring the technical quality of the work and for presenting the data in a clear, concise, authoritative manner. They also determine the future direction of the work, taking into account the views of users.
Expedite your design process with confidence using ESDU - a hands-on practical engineering tool for arriving at the best design solution in the least amount of time.

Product Catalog
IHS ESDU is also listed in these categories:
IHS ESDU is also listed in these service categories:
Technical Articles

Bath-tub Fittings Case Study
(Technical Publications and Standards)
Having one ESDU Data Item to redesign cracked bath-tub fittings cited in FAA directive "saves company over a million dollars" according to a senior engineer. (
View Full Article
)

The ESDU Engineer - Issue 10
(Engineering Services)
Data Item No. 97024, "Derivation of endurance curves from fatigue test data, including run-outs", and the two Fortran programs that accompany it. The Data Item and programs provide a method for the... (
View Full Article
)