About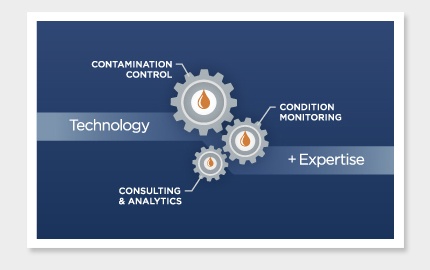 Fluitec International currently has technology deployed in over forty countries spanning five continents.
We are proud to have a team of internationally recognized experts in leadership positions around the globe in fluid condition monitoring, contamination control, lubrication testing, analysis and assessment. With over fifty published papers our focus has been on leveraging our knowledge with advanced technologies to help our customers realize their reliability and availability objectives.
By applying contamination control technologies such as varnish mitigation, control and mitigation have been developed to extend fluid life in gas turbines, steam turbines, compressors, and hydraulics by utilizing the latest in condition monitoring sciences to know the optimum time to change the fluid, and developing the technologies to mitigate the failure modes common within lubricants today, the end result is a positive environmental impact.
Fluitec provides our customers and partners leading-edge technologies and knowledge to realize optimum reliability and productivity on their plants. Our holistic approach maximizes the life cycle of rotating and hydraulic systems in an environmentally sustainable way.

Fluitec's products and services fit into contamination control, condition monitoring or consulting. Entwined in these offerings is a confluence of our world class expertise and technology.
Contact us today to discuss the specific needs you have with our uniquely qualified team of experts.

For more about Fluitec watch this video!


Product Catalog
Fluitec International is listed in these service categories:
Technical Articles


Using the RULER technology
(Spectroscopy)
Determining the Remaining Useful Lifetime of Lubricating oils using RULER technology" highlights the power of combining RULER with traditional oil analysis tests for a more accurate perspective on the... (
View Full Article
)