About

Customized Antifriction Wire Race Bearings
and Aluminum Linear Systems.

"An invention prevails." This slogan is an homage to the company's founder Erich Franke who invented the Antifriction Wire Race Bearing in 1934.

Since Franke's beginnings more than 60 years ago, everything in their company was about the Antifriction Wire Race Bearing. Today, Franke is a synonym for extensive experience and absolute precision in Antifriction Wire Race Bearings, Linear Systems and Rotary Tables. They develop products precisely adjusted to suit the needs of their customers. Your benefit:

• Customer-specific special bearing
• Free choice of material, aluminum version 65 % lighter than steel design
• Individually adjusted bore shape for direct attachment to the connecting design
• Franke bearing element for loads from all directions, high performance and precision
• High dynamic, maximum peripheral speed up to 20 m/s

Please feel free to get in touch with Franke!

At their German headquarter in Aalen, Franke employs more than 200 people in development and design, production and administration. They have a global presence with many branch offices. Day by day they develop and produce Wire Race Slewing Bearings and Linear Systems for various branches:

• Medical device industry
• Solar industry
• Aerospace & Security
• Handling & Robotics
• Packaging machines
• Machine tool industry

...and many more.

Test Series, Prototypes, Sample Parts

Franke gives you something tangible. Sample parts and prototypes allow you to perform extensive tests on the proposed solution.

Their customers' trust in Franke and their products shows: the performance of Franke Antifriction Bearings impresses. Lifetime tests, specific customer tests and 100-% checks guarantee the required performance and quality. At the end, there is a product that Franke follows from the prototype to series-production readiness and during use.

Franke looks forward to your challenging application!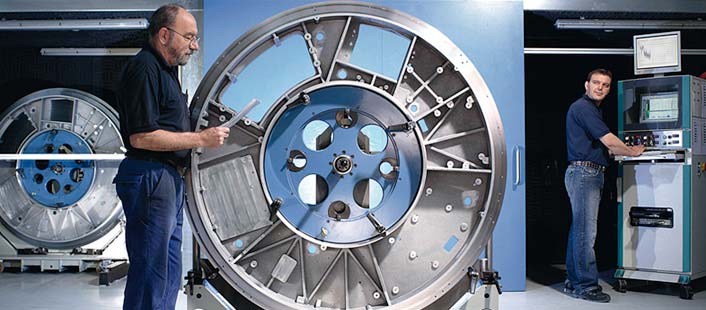 Supplier Directory Categories
Franke GmbH is also listed in these categories:
Technical Articles