About

As the nation's most experienced chemical distributor, Hubbard-Hall brings hands-on expertise to the intersection of chemistry and industry, creating economic value for every customer we serve. A virtual chemical supermarket, Hubbard-Hall distributes over 5,000 chemicals and formulates specialty blends for custom applications. We partner with the industry's most strategic chemical producers, deliver through a global distribution network and operate according to the highest quality and regulatory standards in the business.
Chemicals are our core business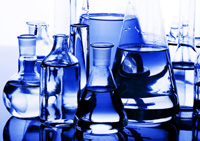 Hubbard-Hall's core expertise is chemicals and our customers are a diverse group of manufacturing companies who use chemicals in the processing of a downstream finished good. Think durable goods, clean water and intermediate blends and you understand who we serve.
Experts in industry
Operating on a global scope, we serve our customers with a local touch. Our sales representatives are experts in the industries they serve and the manufacturing processes they assist on. Backed up by a seasoned team of R & D chemists, they offer practical and progressive solutions that yield bottom line value.
Unique Position
Hubbard-Hall operates two divisions and goes to market as a value added chemical supplier. We are in a unique position of being basic in both commodity chemicals AND specialty chemicals, meaning we can combine a whole range of chemistries in a single shipment. This offers efficiency and economic value to the customers with whom we work.
Distribution Division
Full-line industrial and specialty chemical distributor representing major domestic & international producers of organic and inorganic chemicals. Services include LTL delivery, analysis of chemical processes, chemicals supply, bulk chemical delivery, custom blending, on-site chemical management and environmental and DOT training. In addition to basic commodities, product lines include specialty solvent cleaning chemicals, high purity chemicals and stabilized hydrogen peroxide.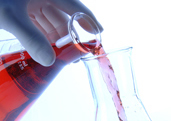 Surface Treatment Chemicals
Proprietary chemical blends formulated primarily for the surface treatment of metals, including cleaners, polishers, deoxidizers, burnishing compounds, rust removers, rust preventative and corrosion inhibitors, black oxide conversion coatings and metal coloring (decorative and functional) specialties. Comprehensive line of wastewater treatment chemicals including flocculants, coagulants, precipitants and other chemistries.
Supplier Directory Categories
Hubbard-Hall Inc. is also listed in these categories:
Technical Articles