Profile Home
Supplier:
International Manufacturing Technology Show (IMTS)

About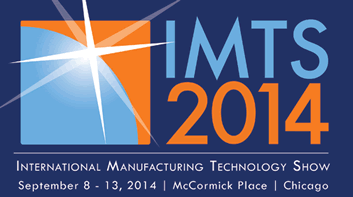 Come together. Leave Smarter.
Where else can you meet the minds that are moving manufacturing forward? Nowhere but IMTS 2014. With a focus on success through cooperation, the week will be filled with technology, education, and ideas that we can all benefit from. It's happening September 8–13 at McCormick Place Chicago. So come together and leave smarter. Register now or learn more at IMTS.com.
» Add IMTS 2014 to Your Calendar
» Exhibitors: Apply for Space!
The Largest Manufacturing Technology Show
The International Manufacturing Technology Show (IMTS) is the largest manufacturing technology show in the Western Hemisphere. IMTS 2012 drew more than 100,000 industry decision-makers over the six day show. It's the best show to get ideas and find answers to your manufacturing problems. See new solution demonstrations and choose the best for your needs. Compare technologies from around the world in one place and get the edge you need to stay competitive in your field in the future.

Product Catalog
International Manufacturing Technology Show (IMTS) is listed in these categories:
International Manufacturing Technology Show (IMTS) is also listed in these service categories:
Supplier Announcements

International Manufacturing Technology Show (IMTS)

International Manufacturing Technology Show (IMTS)

International Manufacturing Technology Show (IMTS)