Profile Home
Supplier:
MINTEQ® International Inc, Pyrogenics Group

About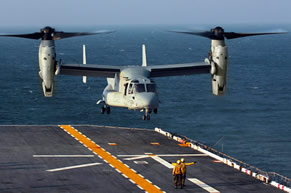 The Pyrogenics Group is the technological leader in the production of engineered carbon based products for key industries requiring innovative material solutions.
These high-purity products offer unique thermal and physical properties that provide customer benefits in the form of extremely rapid thermal heat transport or heat spreading.
The Pyrogenics Group had its origins in the Space Age Materials Corporation (SAMCO), a research and development organization that focused on high-temperature materials and coatings for use in military and aerospace applications.
The production facility of The Pyrogenics Group is in Easton, Pennsylvania, a 90 minute drive from Philadelphia and New York City. The multi-building complex houses a variety of high temperature equipment including two-story production furnaces capable of producing Pyroid® pyrolytic graphite material from 0.001 to 1 inches thick (0.0025 to 2.5 cm), lengths over 48" long (120 cm), and widths up to 24" wide (60 cm).  Additional medium-sized furnaces and small pilot furnaces are available for lower production volumes or small scale prototype work.
Our furnaces are used on a regular basis for Chemical Vapor Infiltration (CVI) of pyrolytic carbon into carbon-carbon composites and special pyrolytic carbon coatings, and Chemical Vapor Deposition (CVD), on graphite or similar substrates.
We are supported by a ISO certified, full-service, analytical lab for product certification and our CNC machine shop is fully equipped to finish every order to the customer's demanding tolerance specifications and quality requirements.

Product Catalog
MINTEQ® International Inc, Pyrogenics Group is listed in these categories:
Technical Articles