About
Their focus is to make different components and systems act as one.
| | |
| --- | --- |
| Since their founding in 1989, Online Development has earned a reputation as a "fast track" developer of streamlined data transaction hardware and software products for OEMs such as Rockwell Automation and ProSoft Technology in the industrial market space. These highly efficient solutions seamlessly bridge the gap between PACs (Programmable Automation Controllers) / PLCs (Programmable Logic Controllers) and various proprietary field devices such as sensors, bar code scanners, RFIDs, modems, printers, plant floor network systems and more. They also connect PLCs with various brands of other PLCs, PCs, HMIs, and other controllers in a variety of device, control and enterprise networks. | |
Make it Simple
Their focus is to provide powerful and user-friendly data transaction components and software.
A key principle that is the foundation of every data transaction hardware and software solution they provide is to: Keep it Simple. Every solution Online Development provides is based on this principle for simple installation, simple configuration, simple operation, simple maintenance, and simple upgrades. Keeping it simple reduces setup and maintenance costs and enables the users of their technologies to optimize the use of their products for improved productivity and efficiency.
Break the Rules
Their focus is on breaking old rules with revolutionary new rules to enable the structured flow of information throughout the enterprise.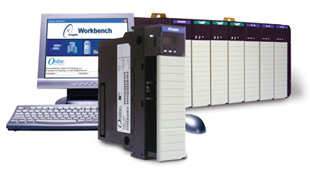 While evolutionary hardware and software technologies devised to create bridging systems between proprietary hardware and software systems may be good for others, Online Development is focused on rethinking the data transaction process and developing solutions that break the rules. An example of their rule breaking technology is the xCoupler enterprise transaction module. This simple plug and play appliance eliminates today's complex custom-configured software-based middleware systems used to exchange factory floor data with databases and messaging systems. In fact, this uniquely simply device liberates data from proprietary systems and devices so it can be delivered to other systems and devices throughout the enterprise in real time.
This technology is helping to make integration of all manner of information management easier than ever before. From downloading and confirming batch recipes, build orders, product counts, production rates, quality levels and more – Online Development is breaking the rules of how data is transacted with seamless peer-to-peer integration.
Protect Data
Their focus is on providing secure operation.
Connecting company data with the Internet brings the risk of security threats. Any PC-based data point within the system can be an open door to hackers, competitors, and viruses. This is why Online Development designs and develops products like the xCoupler module that feature a robust security infrastructure and is virtually impervious to PC-type viruses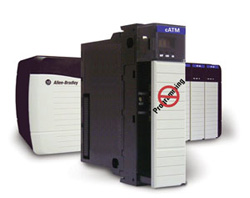 .
Support Customers
Their focus is on supporting their customers.
Online Development has invested in the latest CRM (Customer Resource Management) and help desk tools to ensure optimum customer support for the products they provide. In addition, they have highly-trained customer support personnel that can answer tough application questions and provide common sense troubleshooting support. It all helps their customers obtain maximum value from their products and their company.

Supplier Directory Categories
Online Development Inc. is listed in these categories:
Technical Articles