Profile Home
Supplier:
PHD, Inc.
About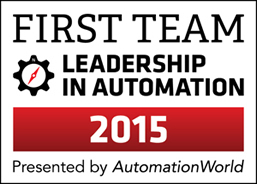 PHD is a leading manufacturer of industrial automation actuators, designed to help companies across all industries optimize their manufacturing processes. Our products consist of a full line of cylinders, escapements, grippers, linear slides, rotary actuators, clamps, multi-motion actuators, switches and sensors. These actuators provide the fundamental motion to push, pull, lift, rotate, turn, grip, reach, clamp, hold, position, escape, insert, load, unload, pick, place, and orient parts or materials in your manufacturing processes. Known for robustness, precision, and extremely long life, PHD products have the attributes and performance design engineers demand.
Widest range of long-life, robust actuators in the industry.
Engineering software and internet tools to simplify and save design time.
Factory trained application and industry specialists ensure you a cost-effective and field-proven solution.
1-3 day delivery on most products. Best in the industry!
In May 1957, PHD was founded with the collective vision of its founders to manufacture a small bore cylinder that provided customers durability, reliability, strength, and rebuild ability for extended value. From this vision, PHD and the Tom Thumb® cylinder were created.
Since its humble beginnings in a garage more than 50 years ago, today PHD is a multinational, worldwide corporation with a professional distributor network serving a wide range of industries.




PHD, Inc. is listed in these service categories:
Technical Articles