About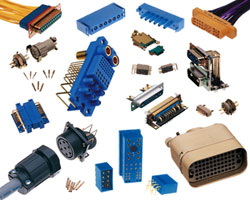 Positronic is a vertically integrated manufacturer of high performance, high reliability D-Subminiature, Rectangular, Power, and Circular connectors. Founded in 1966, Positronic was organized structurally to serve the Electronics Industry as a quick-reaction, top quality connector supplier. Positronic is committed to maintaining this reputation by continuous implementation of its Complete Capability Concept.
Positronic connectors are offered with a variety of options: standard and high density, coax contacts, high voltage contacts, PCB mount connectors (including press-fit connectors), cable connectors (crimp contacts or solder contacts), thermocouple connectors, sealed connectors, hermetic connectors, space flight connectors, blind mate connectors, sequential mate connectors, and hot swap power supply connectors. Positronic now offers RoHS compliant options.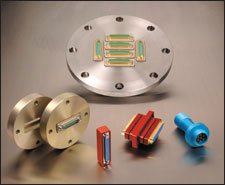 Selected products meet one or more standards such as: Military connector (Mil spec connector) per: MIL-DTL-24308 (M24308), SAE AS39029 (M39029), MIL-DTL-28748 (M28748), GSFC S-311 Goddard Aerospace connector, CCITT V.35 connector, CompactPCI power connector (PICMG 2.11 P 47 connector), AdvancedTCA Power connector (PICMG 3.0 ATCA Zone 1 Power connector), SAE J 2496.
To its customer, the Complete Capability Concept means total in-house manufacturing and assembling of all connector components. Positronic molds insulators, hoods, and accessories; machines contacts and threadlock hardware; and stamps and forms metal hoods and strain relief accessories. They also electroplate connector contacts and accessories. Positronic's Complete Capability Concept provides its customers with a wide variety of quality connector products at a reasonable price.
Supplier Directory Categories
Positronic is listed in these categories: