About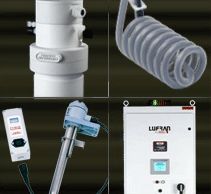 Process Technology is driven to be a world-class organization that designs, produces and sells wet process heating and cooling equipment of unequaled quality to a broad range of industries. We will fulfill this mission by a commitment to:
Ensure that quality exists not only in our products, but in everything we do
Continuously improve our processes and procedures
Constantly strive to exceed customer expectations through superior responsiveness in all areas of service
Aggressively research the latest technology and advancements to provide precedence-setting products and innovative solutions in existing and emerging industries
Foster an environment to promote the growth and success of our employees
Reuse, recycle and reduce waste wherever possible as responsible corporate citizens
For over thirty years, Process Technology has been the leading manufacturer of electric immersion heaters, heating and cooling coils, controls, instantaneous heaters, liquid level controls, over-temperature protection systems and accessories. Our product line is among the most comprehensive and diverse available, with both standard and custom configurations to suit your specific application.
Since 1978, Process Technology has stood for excellence in the design and quality of process heating equipment. Each year we have continued to maintain an aggressive program of "product improvement and new product introduction". We were among the first to offer heaters sized to fit tanks. We introduced a truly grounded quartz heater. We were the first company to add over temperature protection devices as a standard item. We developed the first grounded fluoropolymer sheathed heaters for use in a wide variety of applications. Process Technology products have continued to set the benchmark for durability, low profile installation, versatility, range of selection, performance, and safety.
Process Technology has been a driving force behind the use of advanced, solid state digital temperature controls that offer sensing accuracy and range, along with other important features such as universal power supplies, PID control, RS485 and 4-20mA outputs for monitoring and chart recorders. For even greater peace of mind, most of our products have the added security of UL listings, CSA certifications, and CE compliance.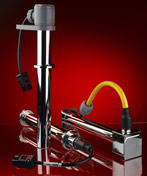 Although Process Technology's product line far surpasses the competition, we cannot attribute our success to that alone. Our innovation and growth would not be possible without our superb staff and distribution network. Process Technology's team is comprised of the industry's most dedicated, skilled and experienced people, whose professionalism is unmatched. Our worldwide distribution network is composed of hundreds of individuals knowledgeable in our entire range of products and is supported by our Mentor, Ohio headquarters.
Process Technology has strived to make our name synonymous with quality process heating equipment and controls possessing state-of-the-art features, unmatched reliability and outstanding performance. Process Technology has always offered the highest quality products for the best value and plans on continuing to exceed industry standards for the life of the company.
Supplier Directory Categories
Process Technology is listed in these categories: