About
Psion Teklogix Inc. is a leading provider of rugged mobile computing solutions to a range of industries around the world. For over three decades, companies have turned to Psion Teklogix to empower their mobile workforces by increasing efficiency and productivity. Psion Teklogix offers a wide range of rugged mobile computers fully supported by responsive and reliable customer service and a creative approach to solving your mobility problems.

Psion Teklogix delivers its mobile computing solutions in over 80 countries through a global network of direct sales and support offices, as well as regional business partners. These business partners include: value-added reseller partners, distribution partners, and third party supplier partners.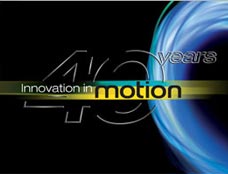 Psion Teklogix was formed in September 2000 as a result of the merger between U.K.-based Psion Enterprise division of Psion PLC, and Canadian-based Teklogix Inc.

Psion Teklogix is headquartered in Mississauga, Ontario, Canada with additional corporate offices located in Europe, the United States, Asia, Latin America and the Middle East.

Psion Teklogix is an ISO 9001:2000 registered company, and holds a certificate of registration from the British Standards Institute. Certificate Number FM33365.
Supplier Directory Categories
Psion Inc. is listed in these categories: