About
SMA Optical Technologies draws on a broad base of experience to offer its customers a one-stop source for lens, illumination, and optomechatronic design, prototyping, coating, and mid- to high-volume manufacturing. Coupled together with state-of-the-art design tools their team is capable of delivering optimum system performance.
SMA works closely with experienced manufacturing engineers to ensure that the systems they design meet the highest standards. Experience in optomechanical engineering as well as electro-optical engineering enables a talented and experienced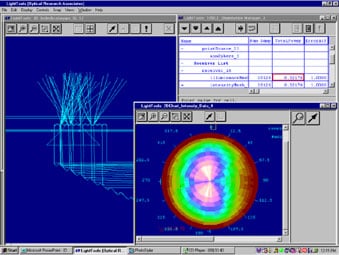 staff to address a wide range of design and prototyping challenges.
SMA Optical Technologies, Inc. offers the following capabilities:
Critical design and evaluation of imaging systems
Analysis and design of illumination systems
Optomechanical design of precision mounts
Thermal and airflow analysis
Diamond turning of metal and plastic aspheres
Machining of precision mechanical parts
Grinding and polishing of spherical glass
Molding of plastic components - lenses and structural
Circuit design and analysis
Printed Circuit Board fabrication and assembly
SMA is located in Rochester, NY, an area well-known for innovation in the field of optics. Home to the Institute of Optics, Eastman Kodak, Xerox, Bausch & Lomb, the Center for Optics Manufacturing, and Rochester Institute of Technology, Rochester brims with technology and talent that is crucial to SMA's business.
SMA's optomechatronic staff is configured on a project-to-project basis with the expertise needed to address the specific requirements of your project. Customizing the team SMA brings to your project reduces unnecessary overhead and helps you realize your cost goals.

Supplier Directory Categories