Profile Home
About
At Saint Clair Systems, Inc., we use an advanced system of thermal analysis and sizing tools aimed at optimizing your point of dispense process temperature and viscosity control.
Saint Clair Systems' fluid process control solutions have been setting the standards for consistent, exemplary production across countless industries spanning the globe for well over 25 years. With point of use fluid process control for Sealer, Adhesive, Paint and Coating systems, and more, we cater each solution to the individual client's goals and requirements and have done so for more than 3600 global installations.
Point of Use - Saint Clair Systems is the only company that has built its entire business on controlling temperature where it matters most - at the point of application.
Paint Systems - Ideal for both high and low flow industrial paint applications, Saint Clair Systems industrial paint systems can be configured for a variety of paint and coatings applications.
Coil Coating Systems - Now widely accepted throughout the coil coating industry, Saint Clair Systems is the only company to have solved the coil coating temperature control conundrum and is known as the benchmark for process quality control.
Sealer & Adhesive Systems - One protective coating system - many configurations. The SCS temperature-control unit monitors and maintains material temperature by heating or cooling during adhesive and sealant operations.
Air Heater Systems - The compressed air temperature control by Saint Clair Systems is a patented approach to keeping bells, pumps and other pneumatic tools operating smoothly without the condensation normally associated with these types of devices.
Air Cooled Chillers - The Saint Clair Systems TAEevo range of air-cooled chillers are a packaged unit designed for industrial applications. They are supplied with hermetic scroll or reciprocating compressors and an innovative finned pack evaporation inside the storage tank.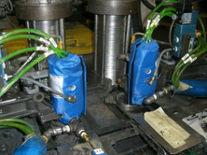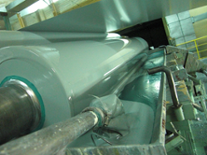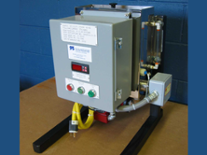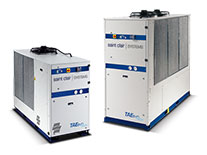 Saint Clair Systems, Inc. is listed in these service categories:
Technical Articles