Profile Home
Supplier:
Senior Aerospace Metal Bellows
About

Senior Aerospace Metal Bellows is dedicated to providing custom engineered solutions to our clients' engineering and manufacturing challenges. By applying advanced engineering and manufacturing capabilities plus precision metal joining, processing, and fabrication we can deliver innovative solutions in a timely and cost-effective manner. Our custom engineered component and assembly designed solutions are used in the following types of systems:

Hydraulic/pneumatic systems pressure and flow control
Fuel systems
Thermal management
Actuation
Dynamic sealing
Precision sensing
Flexible coupling
Founded On a Breakthrough Process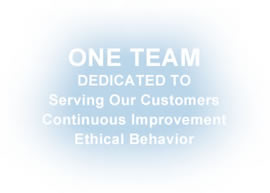 Senior Aerospace Metal Bellows was founded on a breakthrough process for creating welded diaphragm metal bellows. The company was established in 1955 and became a Senior Aerospace company in 1994. Metal Bellows continues to refine and develop welded metal bellows technology and the integration of welded metal bellows into critical aerospace, weapons systems, energy, semiconductor, medical and industrial applications.
The company operates in an 80,000 square foot manufacturing facility in Sharon, Massachusetts. This is a vertically integrated plant incorporating all aspects of metal fabricating and joining as well as electromechanical fabrication and assembly. All metal joining processes are maintained in the facility with particular attention to our core competency, fusion welding technologies. This allows us to completely control the quality of the innovative solutions we offer our clients.
Technical Articles