About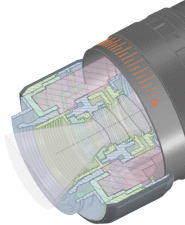 Are your engineers using the right tools for 3D?
Our goal at SpaceClaim is simple. We want every engineer to work in 3D without having to be a CAD expert. By using SpaceClaim 3D Direct Modeling, our customers are able to:

Win more business by including compelling, realistic concepts in their bids


Create new concepts and rework legacy data four times faster


Remove the geometry bottleneck from simulation to more than double CAE productivity


Allow manufacturing teams to focus on production rather than wrestling with CAD


Reuse geometry from a variety of sources to streamline the initial concept design phase
SpaceClaim was founded in September 2005 to create solutions that would enable engineers to leverage 3D design to innovate, win more business, and get products to market faster. Since then, SpaceClaim has become the leader in 3D Direct Modeling solutions for rapid concept design and geometry manipulation, with adoption rates within engineering, product development, and manufacturing companies soaring. In 2011, SpaceClaim increased sales 110% year-over-year and more than doubled its sales channel. Customers include three of the world's largest auto makers, and industry leaders across aerospace, medical devices and machine tool manufacturers. SpaceClaim has OEM agreements with TRUMPF and Flow International Corporation as well as a licensing and distribution agreement with ANSYS, the global leader in simulation software.

SpaceClaim's world-class board and management team combines deep experience in 3D and design software – including the inventors of feature-based modeling – with proven track records in successfully bringing new design software to market. The company is backed by top-tier venture capital firms including Borealis Ventures, Kodiak Venture Partners, and North Bridge Venture Partners.
Supplier Directory Categories
SpaceClaim Corporation is also listed in these categories:
Technical Articles