About
Tamura is a world-class manufacturer of high quality electronic components for global markets
With 2011 , greater than 900million USD in sales.
Tamura Corporation is one of the largest suppliers of magnetic components and power supplies in the world. Publicly traded on the First Section Market of the Tokyo Stock Exchange, Tamura has proven financial strength, innovation and ability to grow for more than 80 years.
Tamura's state-of-the-art manufacturing facilities in Asia, Europe and Mexico support leading edge technologies for the future's high demand applications.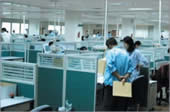 Design
Tamura supports its customer base in N. America, Asia, and Europe with Regional Engineering Services, a Technical Engineering Sales Staff as well as a staff of Design and Quality Engineers. Tamura's mission is to provide their customers with a selection of catalog products as well as custom solutions, engineered to meet their specific performance and cost needs while ensuring the industry's highest level of quality.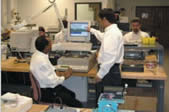 Quality
Tamura Corporation has a long-standing commitment to quality. It is a characteristic held to the highest standard at all Tamura locations from Design to Production. To meet this objective, they strive to produce an environment of continuous improvement to ensure the highest level of service, performance in design, durability in manufacturing, and on time delivery. Tamura is committed to provide their customers with a production partner dedicated to the environment, ISO9000, ISO14000 and safety agency certifications.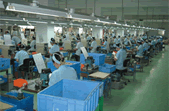 Production
Tamura has engineered some of the most automated and advanced manufacturing facilities in the business. With production locations in Japan, China, Mexico, Malaysia, and the Czech Republic, Tamura offers their customers a wide range of capabilities, services, and low cost alternatives to fit their needs. Their production facilities produce over one million items a day as members of a vertically integrated team supporting each other with products from raw materials to completed assemblies.

Product Catalog
Technical Articles

Current Sensor Info.
(Electrical and Electromagnetic Sensing)
Open Loop Operating Principle In a hall effect-based current sensor, the magnetic flux, proportional tothe primary current, is concentrated in gapped magnetic corecontaining the hall effect device... (
View Full Article
)