Profile Home
Supplier:
Tech Met Inc.
About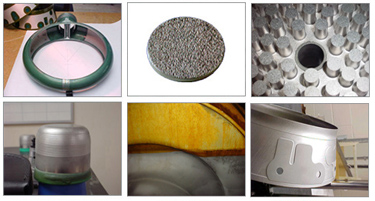 Tech Met Inc. has been dedicated to providing responsive, competent and high quality chemical milling services on fabricated components since 1988. Work on high temperature, titanium and ferrous alloys have been the prime focus, primarily serving the aerospace engine fabricating market in the Eastern US.
With a staff of 20 technicians, engineers and support personnel, they conduct part preparation, masking, and chem-mill processing in their 15,000 square foot facility located in Western Pennsylvania. They handle parts up to 10,000# and 20 feet in length in a variety of forms- forgings, sheet, tubing and fabricated sheet metal components in both short run prototype or series production volumes.
In addition to conducting conventional chem-milling to print and specification requirements, they conduct a variety of related processes including pickling, passivation, and HIP can removal.
They have been involved in a number of process development efforts for special etching, chem-milling, and surface preparation applications and hold a patent for surface texturing orthopedic implants using chemical milling.
If you have a requirement for milling parts to a print or specification, or have an idea that chemical milling can benefit your product or process, they can probably help.
Tech Met Inc. is also listed in these service categories:
Supplier Announcements

Tech Met Inc.
Tech Met Inc.

Tech Met Inc.