About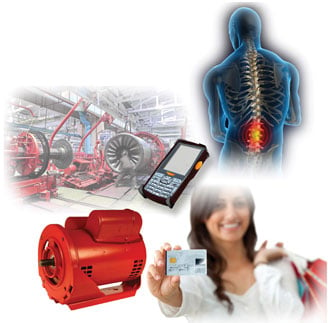 Do you deal with extreme environments? Critical applications? Extended product lifetimes? Then Texas Instruments High Reliability is the solution for a broad line of integrated circuit solutions. Their products target high reliability applications such as defense and aerospace, space systems, avionics, high temperature, and other industrial applications. Whether you need a radiation tolerant digital signal processor for your deep space probe or known good die for your secure smart card, Texas Instruments High Reliability products are here to help ensure your success.
Avionics
Industrial
Aerospace

Undersea cabling
Medical
Defense
High Temperature Solutions (HT)
Oil and gas exploration
and production
Industrial

Aerospace
Undersea cabling
Medical
Commercial and military space-based systems
Flight critical control system
Imagers
Launch vehicles
Missiles
Photometers
Sample collectors
Space-based imaging and surveillance
Strategic ground-base systems

Data processing
Gas chromatographs
Landers
Manned/unmanned exploration vehicles
Particle detectors
Planetary robotics
Satellites
Spectrometers
Wave analyzers
Commercial wafers and die

Standard TI wafer fabrication

Known Good Die (KGD)

Stand alone datasheet and warranted
over temperature
Customer defined qualification

QML Class Q (MIL-STD)

QML Class V (Space)
Additional options available

GPS: Personal Navigation Device
High-Speed Data Acquisition and Generation
Military and Avionics Imaging
Military: Munitions and Targeting
Military: Radar/Sonar
Software Defined Radio (SDR)
Click here to subscribe to the Aerospace and Defense Newsletter.
Additional sources on Texas Instruments High Reliability products and applications:

Supplier Directory Categories
Texas Instruments High Reliability is also listed in these categories: