About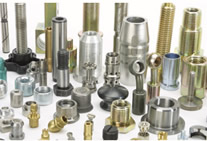 "The Federal Group specializes in high quality, value priced, custom components."
The Federal Group, a leader in custom manufacturing since 1980, focuses on delivering product solutions for industrial companies and OEM manufacturers around the world.
From single components and OEM parts and subassemblies, to complete manufacturing and engineering capabilities and services, The Federal Group is result-oriented, experienced and ready to partner with you to ensure your success.
Benefits:
Cost savings – You don't need to hire additional skilled labor or invest in new production facilities to produce your product.
Custom manufacturing – Get the exact specs you need.
World-class, global contract manufacturing facilities – Latest equipment design & production technologies.
Plant Space Savings – You save scarce plant production space.
Advanced supply chain & logistics management – You benefit from our proven quality management system procedures (ISO 9001:2008 Certification), ensuring high quality product.
Single-piece flow – For maximum flexibility to your market's changing demands.
Engineering resources – For product design and manufacturing assurances.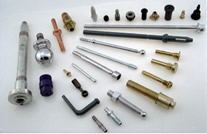 At The Federal Group customization is routine. The expertise of our engineering and production associates enables us to provide customized, value-added solutions and flexible services that reap great rewards in cost-reduction, scheduling, delivery and replenishment systems.
"Cost effective manufacturing."
Outsource your manufacturing to us. A few reasons to outsource your manufacturing to The Federal Group include:
Your factories are at capacity and having some products made by us increases your flexibility.
The manufacturing processes involved do not fit in with your core capabilities.

Supplier Directory Categories
The Federal Group is listed in these categories:
Technical Articles

Cold-Forming Versus Machining
(Part Fabrication Services)
In the distant past, artisans called blacksmiths used the earliest "process" to generate a usable shape from metal, a hammer and anvil. Manufacturing was "one at a time" and very slow. Approximately... (
View Full Article
)

Letters of Credit Terms and Definitions.
(Part Fabrication Services)
Buyer asks its bank to issue a letter of credit in favor of seller. Seller ships the merchandise and presents required shipping documents. Payment is then made to seller by the negotiating or paying... (
View Full Article
)