Profile Home
Supplier:
Thermal Fluid Systems, Inc.
About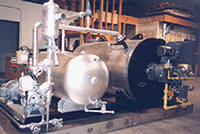 Thermal fluid ("hot oil") heating systems are used in many industrial applications where efficiency and accurate temperature control between 300 deg F and 750 deg F are required. TFS has many years experience in this field and offers a broad range of products, service and support.
TFS offers experienced personnel for technical support by phone and fax, and also on-site troubleshooting, maintenance and start-up, for Konus and other brands of thermal fluid heating systems. They carry a stocking inventory for many different brands of components used to make up a complete heating systems.
TFS can supply: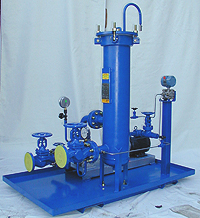 Konus Fuel Fired (Gas, Oil Or Waste Fuel) Thermal Fluid Heaters and Complete Systems from 0.5 to 50+ million Btu/hr
Electric Hot Oil Heaters from 10 kw to 5+ MW
Hot Oil / Thermal Fluid Filtering Systems
Hot Oil / Thermal Fluid Pumps, Valves, Controls, Tanks
Hot Oil / Thermal Fluid Heating & Cooling Loops
Heat Recovery Systems
Parts For Hot Oil Pumps, Hot Oil Valves, Burners and Controls
Field Service, Annual Inspections, Start Up and Engineering
Consultation

Custom Products
Thermal Fluid Systems, Inc. is listed in these service categories: