About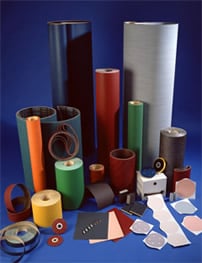 For over 40 years, Uneeda Enterprizes' commitment has been to provide a "Total Sanding Concept" offering top quality coated abrasives for every sanding, grinding, and finishing application. We are the exclusive agent for Ekamant and Cosma, major European-based abrasive manufacturers. Our product line consists of wide and narrow sanding belts, sanding discs, sanding sheets and other products suitable for every sanding industry, including specialty and industrial abrasives products and various sanding machines.
Uneeda offers abrasive products for sanding in the woodworking, metalworking, solid surface, stone/marble/granite, and automotive & marine industries. Finding the right type of abrasive to meet your sanding needs is easy with Uneeda. Our abrasive products, along with the finest technical support and customer service will reduce sanding costs and help achieve the superior end result desired.
Uneeda is a one-stop source for your wood sanding needs.

Supplier Directory Categories
Uneeda Enterprizes, Inc. is also listed in these categories: