About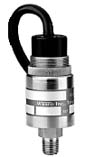 Wasco Inc. is a highly recognized manufacturer of pressure and vacuum switches that supplies the Semiconductor, Automation, Fluid Power, and Hydraulic industries.
Wasco has been in business since 1963. Initially through the utilization of automatic screw machines and other machine shop equipment, Wasco manufactured parts for other customers. In 1975 Wasco started working on a pressure and vacuum switch product line utilizing existing equipment and many years of previous pressure switch design experience. Since then, three CNC bar fed turning machines were purchased to provide more unique and efficient designs. Research, development and testing equipment purchased through the years have assisted in proving out the more sophisticated applications to their customers.

Wasco is a certified supplier to many of its customers. Wasco satisfies some customers with "Just In Time" services. Other customers have asked for a consignment program which has been satisfied by Wasco's desire to satisfy the customer totally. Wasco maintains its portion of military business and has satisfied the stringent quality requirements.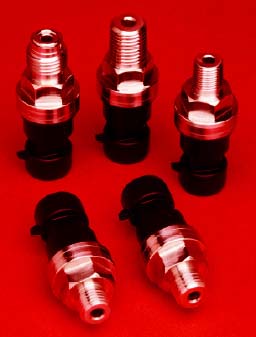 Wasco's quality system is certified to ISO 9001:2000.
Wasco's entire capsule line of pressure and vacuum switches are UL recognized. Wasco's UHP series not only is certified not to leak at the rate greater than 1 X 10 -9 cc/second of helium but is manufactured in a class 100 clean room.

Wasco's latest model is the HESS series which includes a solid state switching electrical. These were developed in response to the growing use of PLC's requiring logic level outputs.
Wasco is a customer driven company and tailor makes pressure and vacuum switches for the customer's total requirements. Custom applications includes adding pins and connectors of customer choice, bar coding, heat shrinkable label markers, adding customer part numbers to the label or anything else that makes it easy for the customer.
Customers will find Wasco to be very competitive in price. Wasco also offers a mix and match for customers who purchase for more than one pressure switch application. Wasco encourages annual blanket orders to allow for maximum cost savings to the customer. Samples are available for customer test and evaluation.

All Wasco products are RoHS and CE compliant.



Product Catalog
Wasco, Inc. is also listed in these service categories: