About
Manufacturer of superior-quality custom-molded and fabricated elastomeric components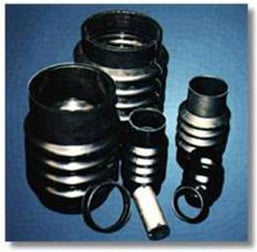 Created in June, 1996, Westland Technologies Incorporated is a privately held small business located in Modesto, California. Westland is engaged in serving customers by providing premium quality custom-molded and fabricated elastomeric components for a wide variety of end users.
Through the private acquisition of Burke Rubber Company from Burke Industries, Inc. Westland Technologies was born. The molded division was the original core of Burke, created in 1942 from the Burke family's agricultural products molding operation.
Today Westland Technologies serves approximately 350 custom-manufactured parts customers. Westland currently occupies 132,000 square feet of on-site factory, office and warehouse space. Westland also maintains inventories on location with some of their largest customers.

Supplier Directory Categories