About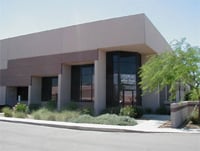 White Sands Engineering (WSE) started in 1978 in a garage located in Yuma, Arizona. During the ensuing years they have grown to become the largest manufacturer of custom made coaxial cable assemblies in the United States. WSE manufactures custom cable assemblies for the cable television, satellite, broadcast, data delivery, internet, home entertainment, telco and computer industries.

WSE has long standing relationships with Belden, CommScope and many other cable manufacturers. They work with all available connector manufacturers including Holland Electronics, T&B, Gilbert, PPC, PCT, Amphenol RF, Huber + Suhner, and Tyco AMP. They stock large inventories of cable and connectors at their 28,000 foot facility in Phoenix, AZ and can manufacture over 500,000 assemblies per month. WSE specializes in a line of 75 Ohm, mini RG-59 coax connectors which feature a labor-saving one piece design, and associated cables which are available in up to 16-pack bundles. In addition, they supply the tools and accessories to facilitate field installations. Their ability to design and manufacture custom connectors, cable, panels and assemblies makes WSE a leader in the connectivity industry.

WSE also has proven "Value Added" capabilities. Their knowledgeable staff can assist you and make recommendations with regards to design, source, material and packaging of any assembly or kit needs you may have - great for digital converter or cable modem rollouts.

With their products, experience and industry relationships plus their established lines of suppliers, White Sands Engineering may have the answer to your cabling needs.
Supplier Directory Categories
White Sands Engineering is also listed in these categories:
Technical Articles