About

ZEUS Battery Products is a highly experienced supplier of portable energy products for Fortune 500 companies, offering a complete selection of single use and rechargeable batteries, as well as custom battery packs for all mobile power requirements. Our expert staff and trusted, technical advisors are committed to serving customers through a wide range of applications to meet today's demands and trends. Additionally, our numerous product lines include one of the largest selections of sealed lead acid batteries.
Headquartered in the Chicago suburb of Bloomingdale, Illinois, we produce custom battery packs for an an array of brands and original equipment manufacturers, meeting the needs of various end-uses, including emergency lighting, security systems, handheld electronics, and portable medical equipment. As an ISO 9001-2008 certified manufacturer, we provide the value-added assembly and stringent quality control measures required to ensure premium batteries.
With regional representatives across the United States and a proven international sales record, we understand the unique needs of specific markets. Our capabilities allow us to deliver solutions on a global scale, while providing the agility necessary to tailor products for local needs. Live, technical support is available to ZEUS Battery Products customers before, during, and after sales are complete to guarantee successful implementation, delivery, and quality control.
Our company values guide us in all our decisions: Safety, Quality, Respect, Excellence, and Innovation. As you explore our website and speak with our people, you will find our trusted reputation for knowledge and steadfast growth precedes us and will continue to for years to come.
ZEUS Battery Products Customer Service Pledge
ZEUS Battery Products slogan, Power Your World, is more than just words. It's our pledge to ensure our products and services provide the latest technology, utilizing the highest quality, most cost effective batteries and battery products.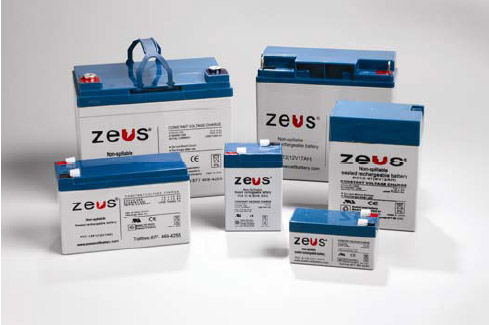 ZEUS Battery Products is committed to protecting the environment and does its part to ensure that all batteries are recycled. Please contact Call To Recycle at (877) 2-RECYCLE or Visit their website for more information and to find the battery recycling center nearest you.
ZEUS Battery's Competitive Advantage
We distinguish ourselves from competitors by providing clients with technical support before, during, and after the sale. We assure successful implementation, delivery, and quality control and guarantee the high standard our customers trust with the price edge they need. Our headquarters are strategically located near Chicago in Bloomingdale, IL, where many engineering and production functions are also performed.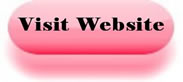 Products and Services
Sealed Lead Acid Batteries

Custom Battery Packs

Alkaline Batteries

ZEUS PowerBank

Battery Chargers

Lithium Batteries

Nickel Cadmium batteries

Nickel Metal Hydride batteries

Solar Power Batteries

ZEUS Jump Starter

Emergency Lighting Batteries

Power Solutions Battery Back Up for Toshiba Phone Systems

Mobility/Scooter Batteries

Medical Batteries

Wheelchair Batteries

Coin Cell Batteries
Social Media Links:
Like us on Facebook
Follow us on Twitter
Find us on LinkedIn
View our videos on YouTube
Follow our New Blog!
Supplier Directory Categories
ZEUS Battery Products is listed in these categories: