About
Zeller Plastik makes closures designed for living—designed for the way people use your products. Sometimes all consumers need are closures that hold and dispense products. Other times they need a certain functionality or style to enhance their experience with your product.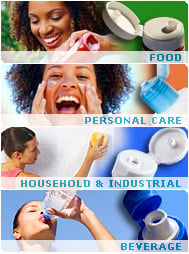 In fact, the right closure can be the deciding factor between purchasing your product or your competitors'. Consider the father who wants to guard his children from harsh chemicals, so he buys products with child-resistant caps. Or the person who chooses to wash dishes the easy way, with a small-dosing container that dispenses detergent and rinsing gel at once. Or the woman who prefers to buy shampoo in a container with a stylish closure that imparts a sense of luxury and complements her decor.
Sometimes the right closure can make all the difference. That's when you'll want to involve Zeller Plastik's design and engineering staff to create the custom closure that sets you apart from your competition. Our staff has a history of innovative design and a world of resources to help make the difference for you.
If you have a question that isn't answered in this site, please contact us.

Supplier Directory Categories
Zeller Plastik USA, Inc. is also listed in these categories: