About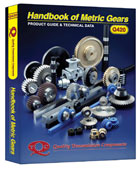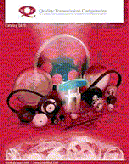 Selecting stock metric gears has been simplified since the introduction of Quality Transmission Components' latest catalog, Q420: The Handbook of Metric Gears. In addition to the product offerings, this 528-page catalog contains a comprehensive technical reference section entitled "Elements of Gear Technology." The topics covered include the principles of involute gearing, gear dimension calculations, the definition of backlash, plastic gear design, elements of gear accuracy, principles of surface contact, methods of lubrication and methods for noise reduction. The product section includes detailed specifications for our complete offering of:
These products are offered in sizes from module 0.5 thru module 10, in materials that include alloy steel, carbon steel, stainless steel, cast iron, aluminum bronze, brass, cast bronze, nylon, and acetal.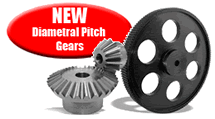 QTC also offers over 9,000 off-the-shelf timing belt pulleys, belts, belt and roller chain tensioners and other power transmission components. These products designed for use in prototypes or for production applications are featured in our companion catalog Q470.
The 368 page catalog features Econobelt brand timing belts and pulleys in 11 different profiles: MXL, XL, L, HTD3, HTD5, HTD8, T2.5, T5, T10, AT5 and AT10. The belts are made of fiberglass-reinforced neoprene and the pulleys are made of steel, aluminum and nylon. Also available are belt clamps and clamping kits.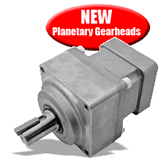 The catalog also includes over 330 Zetasassi belt and chain tensioners which are designed to improve performance by keeping constant tension in your chain or belt drive. These maintenance-free tensioners are designed to reduce noise, transmit torque more efficiently, decrease wear, plus increase the life of your belts and chain.
Other new products include spur, worm and miter gears in 4 DP thru 64 DP. These gears are available in steel, brass and acetal. The catalog also includes roller chain, roller sprockets, taper bushings and a section detailing Planetary Gearheads, size 52, 78 and 98 in single and double stage design.

Product Catalog
Technical Articles


Design of Plastic Gears (.pdf)
(Gears)
Plastic gears are continuing to displace metal gears in a widening arena of applications. Their unique characteristics are also being enhanced with new developments, both in materials and processing. (
View Full Article
)