Profile Home
Supplier:
Mouser Electronics, Inc.

About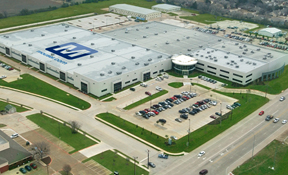 Customer-Focused Distribution
Mouser Electronics is one of the fastest growing global catalog and web-based distributors in the electronics industry, Mouser is dedicated to supplying design engineers with the most rapid introduction of the newest products, leading-edge technologies, and world class customer service. Focused on design engineers and buyers demanding small to medium quantities of the latest products, Mouser provides customer-focused distribution.

Rapid New Product Introduction
Mouser delivers a time-to-market advantage to customers with its multiple print catalogs, featuring the newest products and technologies. Continuous updates are made to ensure the newest products are added and end-of-life products are removed from the catalog, providing customers with easy access to the newest products and technologies.
E-Commerce
Mouser.com is updated daily with new products and technologies available for customers to browse and buy online. The company's website searches more than 5 million products to locate more than a million parts numbers that are available for easy online purchase. The website also houses more than 1.3 million downloadable data sheets and 423+ supplier catalogs. The constant refinement to the site includes technical design information, as well as numerous user-friendly tools such as Project Manager with automatic reorder, BOM import capabilities, automatic order confirmation, and live chat in several languages.
Broad Product Line
Mouser is the design engineer's one-stop shop for all the board-level components and associated development tools necessary for total project design. The company's broad-based linecard consists of components across the board from more than 400 industry-leading manufacturers of semiconductors, optoelectronics, embedded modules, as well as passives, interconnects, electromechanical, circuit protection devices, enclosures, thermal management, and wire/cable products.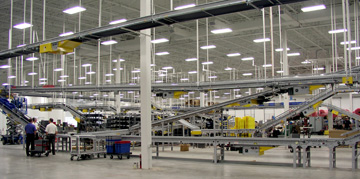 State-of-the-Art Warehouse Operations
Mouser's global corporate headquarters facility is based in Texas, USA, and totals 432,000 sq. ft. encompassing offices, call and data centers, as well as its state-of-the-art warehouse. The wireless warehouse management system is streamlined to nearly perfect pick-and-ship operations. These high-tech capabilities and the efficient order fulfillment processes allow for fast delivery with same-day shipping on most orders received by 8 p.m. CST.
The 3,400 sq. ft. data center features a pre-action fire suppression system, connections to multiple power sources, and a dedicated fiber communications ring to ensure uninterrupted internet operations - a core component of Mouser's global sales operations.
Worldwide Customer Service
Mouser is dedicated to providing superior service and support to customers worldwide. In addition to the United States locations, Mouser has sales offices around the world, including Singapore, Shanghai, and Hong Kong, as well as Germany, UK, and Israel.
Mouser believes in providing the best customer service- regardless of the size of the customer or the size of the order. Breaking packs and no minimum orders, including one-piece shipping, is especially attractive to engineers working in the earliest stages of the engineering design cycle.

Product Catalog
Mouser Electronics, Inc. is listed in these service categories:
Technical Articles


2014 Trends Lay Groundwork for IoT
(Networking Equipment)
The Internet of Things (IoT) promises to construct a digital shadow of the physical world, and this presents opportunities that are tremendous in scope and profound in their implications. At the same... (
View Full Article
)