About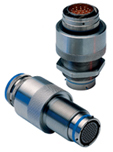 Douglas Electrical Components is the leading manufacturer of hermetically sealed connectors, pressure sealed wires and cables, hermetic pins and sockets, vacuum feedthroughs, sealed bulkhead connectors, and a variety of 100% pre-tested and sealed fittings with wire passthrus. Their products are unique in that they can offer a fully turn key subassembly consisting of a fully connectorized wire harness that passes through a fitting (custom or standard) that is tested and ready for installation into a pressure or vacuum vessel.
Douglas Electrical Components pioneered the development and practical application of epoxies to feedthru technology in 1977. Their first product was an NPT epoxy body sealing short lengths of #14 and #24 AWG wires. From that first innovative wire harness feedthru, they developed a diverse array of product lines used in the following applications:
Semiconductor Processing Equipment
X-Ray Equipment
Electric Power
Space Simulation
Air Conditioning and Refrigeration
Vacuum Systems
Instrumentation and Control Systems
Specific uses include:
Oil Filled Transformers
Vacuum or Thermovacuum Chambers
Fluid Filled X-Ray Tubes
Mass Flow Meters
Gas Filled Switchgear
Sterling Engines
Air Conditioning Compressors
Submerged Fuel Pumps
Natural Resource Exploration and Drilling, Including Sub-Sea
Ion Implant and Reactive Ion Etch Tools for Semiconductor Equipment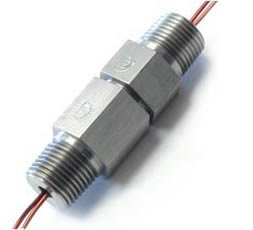 The evolution of these product lines has been in response to solving conductor sealing problems which their customers brought to the company. It is this precept which has resulted in the diversification of the product - virtually every product innovation has been in response to a customer's design challenge.

One of Douglas Electrical Components' continuing challenges is to convince potential customers that their epoxy seal technology was valid for the range of operating environments. They are now accepted for applications over an astonishing dynamic range: 1x10-9 Torr through 20,000 psi. Their products have been used from 4°K (LHe) through 200°C, and they do seal. The conductors that they have sealed include AWG #38 through 500MCM wires, cables and harnesses. Conductor counts have ranged from single wires through 3,200 wires in a single feedthru, cable lengths have ranged from "stubs" through 2,000 meters. Chemical exposures are comparable to virtually any other feedthrough technology and new chemical exposures are constantly being approved.

As an example of Douglas' capabilities for size and quantity, they have produced one-of-a-kind special assemblies that weigh 2,000lbs, and have produced production lot sizes to 500,000 units and beyond.

The company is interested in working with you in developing high quality solutions to your conductor sealing problems and they look forward to meeting your challenges.

Supplier Directory Categories
Douglas Electrical Components is also listed in these categories:
Technical Articles