About
Surface Treatment for Improving the Adhesion Properties of Difficult to Bond Materials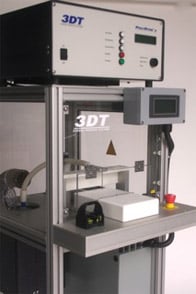 Taking unique advantage of atmospheric Corona Discharge, 3D Corona Treatment's high and low frequency systems set new standards for Corona treating technology. It is now possible to Corona treat virtually any three-dimensional polymer surface delicately, quickly and efficiently.
The 3DT corona treating systems are a perfect solution to adhesion problems in injection molded, blow molded, vacuum formed or extruded parts. Corona Treating is done prior to printing, gluing, coating or laminating.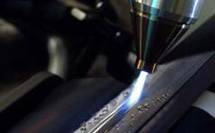 The corona treating systems can be incorporated into existing or new production lines, supplied as semi to fully automated systems or supplied as a stand alone workstation.
The 3DT group offers you system solutions including, single source design, manufacturing, installation and service, regardless of the size or scope of the project.
Typical Materials
Plastics
Rubber
Paper
Foils

Typical Processes
Bonding
Coating
Printing
Laminating
Wetting
Industries
Medical
Automotive
Electronics
Printing
Converging
Packaging
Wetting

Supplier Directory Categories
3DT LLC is also listed in these categories: