About

Hudson Technologies (formerly Hudson Tool & Die) is a leading manufacturer of precision deep-drawn metal enclosures, or cases, and stampings, including diaphragms. They use a variety of high-performance metals, including stainless steel and titanium, along with aluminum, aluminized steel, cold rolled steel, brass, copper, cupro nickel, Kovar ®, Mu metal ®, nickel, nickel silver and other alloys.
Design engineers turn to Hudson Technologies for precision, seamless, metal enclosures for their technology whether they need a prototype or high-volume production. Hudson Technologies' catalog has over 15,000 standard shapes and sizes available with little to no tooling charges. Their engineered products offer customized tooling and parts designed to customers' specifications.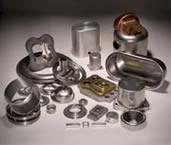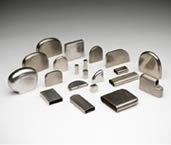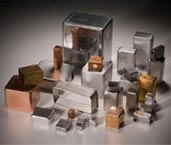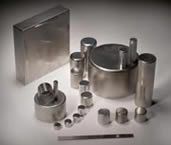 Serving Industries Worldwide, including:
Aerospace
Aviation
Battery
Chemical
Defense
EMI Shielding

Energy Storage
Lighting
Solar
Transportation
Medical
Electronics

Oil and Gas
Automotive
Irrigation
Semi-conductor manufacturing
Metal Forming
and more

The company is a green manufacturer, using only biodegradable lubricants and an aqueous cleaning system. They are ISO 9001:2008, 13485:2003 and 14001:2004 certified as well as REACH and RoHS compliant.
Hudson Technologies is a business of JSJ of Grand Haven, Michigan, U.S., a privately held corporation that actively designs, develops, markets and brands a group of durable goods and services throughout the world.
Industrial
Commercial

Medical Implantable
Devices / Batteries

Aerospace
Controls / Switches

IC Chip Manufacturing
Support Technologies

Product Catalog
Hudson Technologies is listed in these categories:
Technical Articles


What is Deep Drawn Stamping?
(Part Fabrication Services)
Stamping is a general term that encompasses a broad range of metal forming capabilities and industrial uses. The stamping process is considered deep drawn stamping, or deep draw, when a part is pulled... (
View Full Article
)