Profile Home
Supplier:
Eaton Filtration

About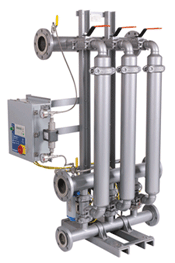 Knowledge that adds value and drives solution.
Eaton's Filtration Division delivers both technology expertise and a strong understanding of the challenges your business faces --environmental pressures, global competition, regulatory requirements, shrinking profits. They're driven by understanding your needs and configuring a solution that enables you to meet current and future process and business goals.
They deliver a portfolio of liquid/solid separation technologies and a range of mixing/extrusion systems. With manufacturing and engineering facilities in the United States and France, as well as a sales engineering force that covers the globe, they provide best-in-class service and support for these products.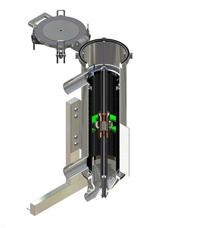 At Eaton Filtration, they know it's not enough to just make great products. To truly serve their industries, they must also maintain expertise in each of the diverse markets they serve. By combining five knowledge-leading companies in filtration, liquid/solid separation and high-viscosity mixing/extrusion they can offer their customers the experience they've gained through more than a hundred years of innovative new product development. They're happy to make this expertise available to the media as well.
Process and industry experts are available for media interviews and quotes on a variety of issues facing users of filtration, separation and mixing equipment. Eaton Filtration can also provide a wide range of quality photographs, illustrations and other images for use by the media at no charge.

Product Catalog
Technical Articles