Profile Home
Supplier:
Instrumented Sensor Technology
About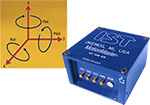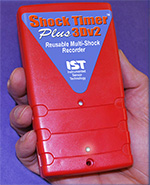 IST has developed a full line of acceleration data and triaxial accelerometer logger, transportation data recorder, vibration data logger and monitor products that cover a broad range of testing and monitoring applications.
Instrumented Sensor Technology, Inc. was founded in 1987 to design, develop, and manufacture digital data recording technology, such as acceleration data loggers, triaxial accelerometer loggers, transportation data recorders, as well as vibration data loggers and monitors to serve a variety of worldwide markets. Today our Okemos, Michigan based company employs a staff of around 20 engineers and technicians.
Our company has developed a sophisticated family of user-interface software modules for recorder setup, data download, and engineering analysis. We have shipped thousands of acceleration, triaxial accelerometer and vibration as well as transportation data recorder systems to customers worldwide. Our company enjoys a solid reputation for delivering high-quality recorders, data loggers and monitoring products on time, and for providing solid technical support and service.
Several IST data recorders have been designed specifically for acceleration measurements such as the triaxial accelerometer. These acceleration data loggers and recorders feature built-in accelerometers for completely self-contained operation. In addition, several triaxial accelerometer models offer the ability to connect external voltage mode piezoelectric transducers for added flexibility.
What makes IST acceleration data loggers and recorders unique is their small size and weight, performance despite harsh environments, large data storage capacity, and low power consumption. As a result compact IST instruments can be placed into an environment for an extended period of time and collect large amounts of data in an inhospitable environment.
IST serves an extremely broad range of applications markets covering:
Transportation and Handling Measurements
Packaging and Package Testing
Crash Testing
Military Flight Vibration Testing
Marine Watercraft Measurements
Accident Reconstruction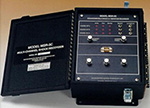 As a result of the novel nature of several IST recorder and logging products, our company has received considerable nationwide press. All Indy cars (IRL and CART) race cars have had IST EDR-3 series data recorders onboard for crash data recording. Since this program was started several years ago, IST recorders have been featured on several nationwide television programs devoted to automotive crash testing and safety, as well as during televised news briefings at INDY race events.

In 1991 IST recorders were featured in a New York Times article "Sensors That Tell Just How Good the Packaging Is". They have also been featured in many trade magazines and documentaries on The Learning Channel and Discovery Channel. All Thiokol Solid Rocket Motors are transported with IST EDRs monitoring their shipment from Utah to Cape Canaveral.