Profile Home
Supplier:
Metal Powder Industries Federation (MPIF)

About
Visit PickPM.com
The Powder Metallurgy Information Resource
for Component Designers and Engineers
When it comes to fabricating your metal components, you have many options to pick from. Learn why you should pick powder metallurgy.
PickPM.com should be an end user's first stop for information on powder metallurgy. With access to the Design Resource Center, Award-Winning Powder Metallurgy Parts Gallery, Powder Metallurgy Case Studies, a link to the Global Powder Metallurgy Property Database, a Directory of Powder Metallurgy Fabricators and Suppliers, and much more—everything you need is just a click away!
PickPM.com is Sponsored by the Metal Powder Industries Federation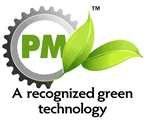 Product Catalog

Metal Powder Industries Federation (MPIF) is also listed in these categories:
Metal Powder Industries Federation (MPIF) is listed in these service categories:
Technical Articles