Profile Home
Supplier:
Allied Reliability Group

About
Allied Reliability Group is the premier global provider of sustainable transformation, driving improved
operational and excellence in reliability, and providing the right fit for your organization.
Allied Reliability Group is the most diverse reliability and operations consulting and services company in the world. Our technical expertise, product portfolio, and global reach are unmatched. This diversity enables us to develop significant value propositions for you by delivering solutions across different industries, different geographies, and—even more importantly—across different aspects of your operation.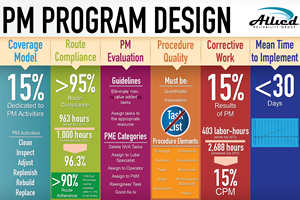 We have brought together recognized industry experts to form the Allied Reliability Group team. Our experts have extensive experience across all industry sectors and in the specialty fields of
Lean,
Operational Excellence,
Capital Delivery,
Reliability Engineering,
Six Sigma,
Condition Monitoring,
Change management,
Maintenance Planning and Scheduling,
Workforce Development and
Maintenance raft skills training.
We pride ourselves on 2 things:



1. Our passion for helping our clients

2. Our flexible delivery methods.
Allied Reliability Group believes that operational excellence occurs through the relentless pursuit of
the integration of people, processes, and technology.

Contact us today to learn more about Allied Reliability Group's consulting, services and training offerings.
Allied Reliability Group is also listed in these service categories:
Technical Articles


Supplier Announcements

Allied Reliability Group

Allied Reliability Group

Allied Reliability Group