About
Unlocking Measurement Insights for 75 Years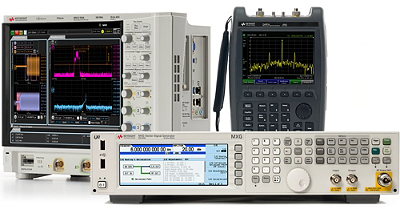 When measurement matters, engineers, scientists, manufacturers, businesses, researchers, and government agencies rely on Keysight tools and solutions. From home entertainment to network reliability to communicating wirelessly, Keysight provides the measurement capabilities that make our world more productive and a safer place to live.
No other company offers the breadth and depth of measurement tools and expertise to meet the world's critical requirements for electronic measurement. With our long track record and our exclusive focus on measurement, Keysight is the global industry leader-by virtually any measure.
Keysight Technologies, formerly Agilent Technologies' Electronic Measurement business, will begin trading as an independent company on the NYSE on November 3.
Keysight Technologies Inc. (NYSE: KEYS) is the world's leading electronic measurement company, transforming today's measurement experience through innovation in wireless, modular, and software solutions. With its HP and Agilent legacy, Keysight delivers solutions in wireless communications, aerospace and defense and semiconductor markets with world-class platforms, software and consistent measurement science. The company's 9,500 employees serve customers in more than 100 countries.
Keysight's singular focus on measurement helps scientists, researchers and engineers address their toughest challenges with precision and confidence. With the help of our products and services, they are better able to deliver the breakthroughs that make a measurable difference.


Supplier Directory Categories
Keysight Technologies is listed in these categories: