Scotch-Weld™ Structural Adhesive Films
Product Announcement from 3M Aerospace and Aircraft Maintenance Division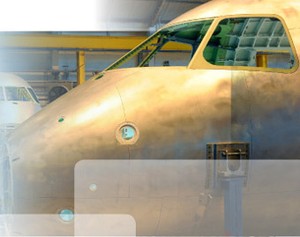 Structural adhesive films for strength in critical bonding
3M™ Scotch-Weld™ Structural Adhesive Films are a family of thermosetting modified epoxy adhesives in film form. For years they have delivered trusted aerospace performance in structural bonding of composites, honeycomb and metal aircraft components.
These proven materials help increase shop productivity...reduce product waste...and increase your build rate with:
30-day lead time on many films
Excellent performance in high moisture environments
Superb shop out time
Long shelf life
3M Scotch-Weld films are available in a variety of weights, cure temperatures and carriers. They provide:
High fracture toughness and peel strength
Long-term durability
Flexibility of use
Select films are available in the following versions:
High tack
Unsupported for reticulation
Copper mesh for lightning strike protection
Get what you need - when you need it.
30-day lead times on many films!
---