New C4-based additives and sealers from 3M
Product Announcement from 3M Advanced Materials Division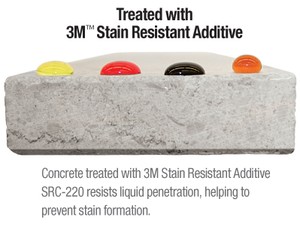 3M™ Stain Resistant Additives and Sealers are high-performance aqueous and solvent based formulations that can be used as penetrating sealers, or formulated into a variety of coating formulations and construction materials. These new products are based on 3M's advanced C4 chemistry platform.
3M has been a leader in fluorochemistry for over 60 years and has been supplying C4-based additives and sealers for over 10 years. These products are available in production quantities.
Visit our website to learn how you can protect your products from what life throws at them.
---