Truly Universal Fixed Gas Detector: Meridian
Product Announcement from 3M Scott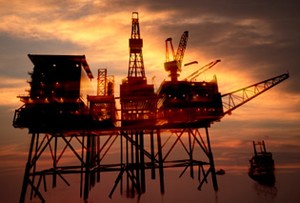 At Scott Safety, we believe in customer inspired innovation with purpose. To that end, we've made significant advancements in our sensor technology and developed the Meridian Universal Gas Detector to meet your most stringent, mission-critical demands for performance. And the lower total cost of ownership will satisfy the demands of the people in the executive suite.
Field or Plant Maintenance
Modular design, universal accessories and hot-swappable sensors add up to ease of installation and maintenance and reduced downtime. The Meridian detector's intrinsically safe, plug-and-play sensor design allows you to perform sensor replacements without powering down the detector. You no longer need to declassify an area during sensor replacement. This allows you to maintain your production uptime and maintain a safe working environment at the same time.
Advancement in Sensor Technology:
New: Metal Oxide Semiconductor Sensor (MOS)
With the Meridian detector, we are introducing a new Metal Oxide Sensor technology to address requirements for accurate detection of H2S in extreme climates where electrochemical sensor performance can be limited by extreme temperatures and relative humidity. We have designed the new sensor toward the ISA-92.0.01, Part I-1998 performance specification to meet the demands of the industry.
Range Invariant Calibration for Toxic Sensors
Sensor calibration can be challenging and time-consuming. To help our customers reduce operational hazard and maintenance cost, we have designed a sensor technology that is linear throughout and range agnostic. With the Meridian gas detector, you can calibrate a toxic sensor to a particular gas level and then make adjustments to the range later without having to recalibrate the sensor to the new range. For example, to optimize maintenance workload, you can calibrate toxic sensors in a batch in the lab and set them to a default range. Upon installation, the range on the sensors can be adjusted to the requirements of the specific location.
Automatic Sensor Voltage Detection and Adjustment
The Meridian detector minimizes installation and commissioning time by automatically detecting current voltage and making the required voltage adjustments for catalytic bead sensors without intervention from the installer. This reduces installation time and also the required tooling expertise necessary for sensor installation.
Advancement in Sensor Technology
Reduced inventory costs through acceptance of up to 3 sensor technologies simultaneously.
Reduced training costs from the simplicity of its plug-and-play design
Scott Rock Solid Technology offering:

Minimal drift - reliable performance in harsh real-world environments
High specificity - much lower interference from other gasses than conventional gas sensors
Digital ID - provides automatic recognition when sensors are replaced

Simplified installation with reduced risk of installer error
Reduced maintenance time and cost associated with sensor calibration
Minimized downtime as there is no need to power down or declassify an area during sensor replacement.
Forward Compatability
The Meridian is the best decision for today and tomorrow. The modular design future-proofs your investment by allowing all future sensor technologies from Scott to easily integrate to your Truly Universal solution.
Flexibly integrate to all industry standard communication protocols
Seamlessly incorporates new communication protocols
Supported by the Scott Global Service network and Scott Plus warranty system
Reduce cost, waste and environmental impact with environment-friendly sensor design
---