BLDC motor used for solar system
Featured Product from 3X Motion Technologies Co., Ltd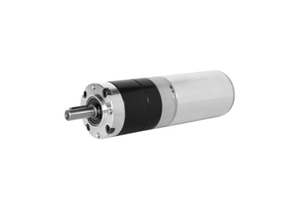 3X Motion BLDC geared motor used in tower solar heliostat rotation system
42mm BLDC geared motor of 3X Motion is mainly used in tower solar heliostat rotation system.
The heliostat is one of the main devices in tower solar thermal power station.
Overall performance:
high mirror reflectivity, small flatness error;
The whole structure has high mechanical strength and can resist the attack of high-wind typhoon;
Stable operation, high spotting accuracy;
Flexible control, rapid withdrawal of economic conditions;
Can work all day long;
It can be mass-produced; Easy to install, long service life, etc.
In order to realize the efficient concentrating of the mirror field, the rotary drive must be able to drive the heliostat accurately and reliably to track the sun in real time. The rotation accuracy of the system directly affects the reflection accuracy of the heliostat, and its reliability is related to the normal operation of the whole mirror field.
In addition, in the actual operation process, the rotary drive, as a transmission bearing component, should bear great axial force, radial force and overturning moment. In order to meet the operating requirements, the solar photo thermal rotary drive not only has extremely high rotary accuracy, but also needs to ensure enough strength and stiffness.
Advantage of used 42mm BLDC geared motor:
1) Dual motor drive;
2) Small volume, large output, high strength;
3) Waterproof rating -IP67;
4) Various cable connection modes:
- Air plug connection;
- One-piece injection molding waterproof cable.
5) Customized design, high product upgrade space